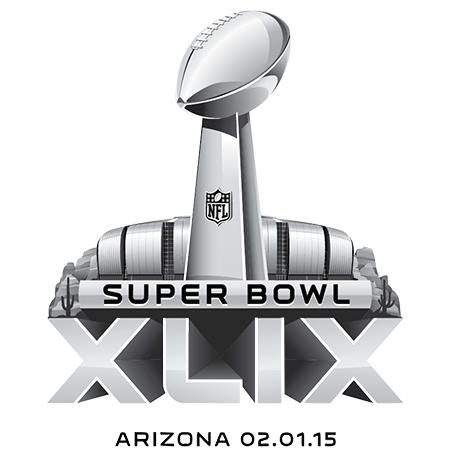 There were two very distinctive ends of the spectrum to the Super Bowl XLIX commercials this year. There was the ever present humorous ads created by beer and chip companies, and then there were some very serious and emotionally tense commercials with poignant messaging. The latter seems a bit unusual for the Super Bowl spectacle. One ad in-particular (Nationwide) went far enough for it to be deemed as a buzz kill, which is not what you want on Super Bowl Sunday.
On the lighter side, there are many factors that determine if an ad is humorous or not to me. I always love it when some of my favorite TV characters reprise their roles in a different setting or when celebrities (i.e.  overplayed reality stars) can laugh at themselves. Self-deprecation goes pretty far in my book too and appreciate going to great lengths for a laugh. Either way, my picks cover both ends.
T-Mobile made the list – not once, but twice. Avocados from Mexico came in strong to make the list (and spent mucho pesos for the amount of airtime they received).  I would be remised if I didn't select any ad that stated, 'Say my name.' As someone who frequently travels on planes, I had to include one that featured the slob on a plane.
It's a proven fact, that when comedy kills it (that's a good thing) it works for advertising and marketing campaigns. The downside is, if your commercials or messaging is not funny – you'll be remembered more for tanking than whatever it is you're selling. Comedy is a big risk in general and it is an even big and costlier risk on the Super Bowl stage.
On that note, here is my very subjective list of the Top 5 funniest Super Bowl XLIX commercials (in no particular order).
#KimsDataStash by T-Mobile
Kim Kardashian West has an important message for everyone about unused data. Stop letting your carrier take back those unused megs & gigs at the end of each month. You're missing out on so many amazing things. Like photos of Kim's outfits. Or Kim's vacation videos. Or even more of Kim's outfit photos.
Heisenberg – Esurance
It's Walter White…er, Heisenberg…it doesn't matter what it's about. This is an automatic win!
#FirstDraftEver – Avocados From Mexico
At first, this commercial seems more appropriate for the NFL Draft then it does the Super Bowl, but who can deny them for targeting 100 million viewers? Jerry Rice and Doug Flutie did a great job analyzing each countries draft picks in this commercial. It was well written and equally well delivered. Plus, the polar bear in the sombrero repeating 'beach, beach, beach' when it was Mexico's turn to pick was great.
Middle Seat – Doritos
Who hasn't prayed that the middle seat next to you will not be filled as the plane is boarding? Doritos plays this scene in exaggerated form perfectly with a disgusting slob on the aisle doing everything in his power to make sure no one sits next to him on the plane…until he sees a gorgeous blonde walking down the aisle. She has a surprise for him instead.
Sarah Silverman and Chelsea Handler – T-Mobile
Both of these comedians are polarizing in their respective popularities. You either think they are hilarious or are completely repulsed at their sheer existence. I find their sense-of-humor hilarious and their efforts to make any situation uncomfortable. However, this commercial from T-Mobile doesn't go for audience discomfort, but instead a friendly competition of one-upping the other.
There were many other funny commercials, what were your favorites this year?