Estimated reading time: 6 minutes
Google gave titan an unfair ad-buying edge, Gartner says 63% of digital marketing leaders still struggle with personalization and Microsoft confirms the acquisition of speech recognition company Nuance.
Google's 'Project Bernanke' gave titan unfair ad-buying edge, lawsuit claims
https://nypost.com/2021/04/11/googles-project-bernanke-gave-titan-unfair-ad-buying-edge-lawsuit/
The New York Post is reporting that Google has utilized a secret program to track bids on its ad-buying platform — and has been accused of using the information to gain an unfair market advantage that raked in hundreds of millions of dollars annually, according to a report.
The initiative — dubbed "Project Bernanke" in an apparent reference to former Federal Reserve chairman Ben Bernanke — was detailed in court filings in an ongoing Texas-led antitrust suit, which were initially uploaded to an online docket with incomplete redactions, The Wall Street Journal reported Saturday.
In the documents, since re-filed under seal, Google reportedly acknowledged the existence of Project Bernanke and wrote that details of its "operations are not disclosed to [ad] publishers," but denied that it gave the search titan an unfair advantage.
Lawyers for the Lone Star State argue, however, that the program was tantamount to insider trading, particularly when combined with Google's complicated, multi-layered role in the online advertising marketplace.
The company operates simultaneously as the operator of a major ad exchange, a representative of both buyers and sellers on the exchange — and a buyer in its own right, according to the suit.
By using Project Bernanke's inside information on what other ad buyers were willing to pay for space, Google could tailor its operations to beat out rivals and bid the bare minimum to secure ad inventory, the state reportedly alleges.
Separately, the filings reveal more details about Jedi Blue — an alleged hush-hush deal in which Google allegedly guaranteed that Facebook would win a fixed percentage of advertising deals in which the social media giant bid.
An unredacted section of the filing reveals that the deal was signed by Philipp Schindler, Google's senior vice president and chief business officer, and Sheryl Sandberg, Facebook's chief operating officer, among others, according to the report.
Google reportedly acknowledged in its initially-unredacted court response that it agreed to make "commercially reasonable efforts" to guarantee that Facebook could identify a majority of users in ad auctions.
Google also admitted that the deal required Facebook to spend $500 million or more in Google's Ad Manager or AdMob bids in the pact's fourth year, and that Facebook agreed to make efforts to win 10 percent of the auctions in which it competed, the WSJ said.
The Texas-led suit is one of three antitrust actions Google is facing, while Facebook is also fending off allegations of building an online monopoly.
—
Gartner Says 63% of Digital Marketing Leaders Still Struggle with Personalization, Yet Only 17% Use AI and Machine Learning Across the Function
https://www.gartner.com/en/newsroom/press-releases/-gartner-says-63–of-digital-marketing-leaders-still-struggle-wi
Nearly two-thirds (63%) of digital marketing leaders continue to struggle with delivering personalized experiences to their customers, according to Gartner, Inc. In a survey of 350 marketing leaders from November 2020 through December 2020, "delivering personalized experiences" and "mapping digital messages to audience channel preferences" each increased in severity by eight and six percentage points, respectively, from a 2019 survey (see Figure 1).
Part of the problem is that digital marketing leaders are still scaling their use of emerging technologies, such as artificial intelligence (AI) and machine learning (ML), to align with their customer acquisition and retention goals. Gartner's survey revealed that only 17% are using AI/ML broadly across the marketing function.
To better address personalization challenges, digital marketing leaders focused on strategy and execution should consider the following:
Create a Personalization Roadmap: Develop an organizational framework that ties the deployment of emerging technologies to strategic digital marketing objectives.
Leverage Existing Technologies First: Maximize what can be achieved with personalization by leveraging existing tools in conjunction with available data and content before committing to new technologies. Marketing organizations should use AI and ML tools to mature their efforts by driving greater relevance in marketing engagement and increasing influence over customer behavior.
Focus on Change Management: Approach the implementation of AI/ML technologies within a change management context, accounting for the impact they will bring to the organizational culture. Factor in staffing and training needs to build trust and bring the new technologies to life.
Microsoft confirms $20B acquisition of AI and speech recognition company Nuance
https://www.cnet.com/news/microsoft-confirms-acquisition-of-ai-company-nuance-communications/
Microsoft has signed a deal to acquire AI and speech-recognition company Nuance Communications in a deal valued at nearly $20 billion, the tech giant confirmed Monday in blog post. Technology from Burlington, Massachusetts-based Nuance helped Apple's digital assistant, Siri. The deal, which was reported by Bloomberg on Sunday, will help Microsoft deliver "new cloud and AI capabilities across healthcare and other industries," the company said.
Microsoft said it will acquire Nuance for $56.00 per share, a 23% premium over the stock's close on Friday, in an all-cash transaction valued at $19.7 billion. The deal will be Microsoft's second largest acquisition ever, after its $26.2 billion deal to buy LinkedIn in 2016. Nuance CEO Mark Benjamin will continue in his role, reporting to Microsoft's cloud and AI chief.
"Nuance provides the AI layer at the healthcare point of delivery and is a pioneer in the real-world application of enterprise AI," said Microsoft CEO Satya Nadella in the blog post Monday. "AI is technology's most important priority, and healthcare is its most urgent application. Together, with our partner ecosystem, we will put advanced AI solutions into the hands of professionals everywhere to drive better decision-making and create more meaningful connections, as we accelerate growth of Microsoft Cloud in Healthcare and Nuance."
Like many tech companies, Microsoft has invested heavily in artificial intelligence in recent years. Last year, it unveiled an enormous supercomputer for AI work that contained 285,000 processor cores. In 2018, it acquired Xoxco, a startup that develops conversational artificial intelligence, also known as chatbots.
The deal is expected to close later this year.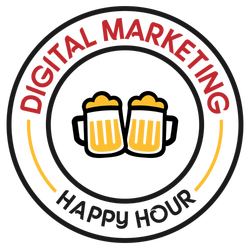 If you feel like you learned something of value or maybe laughed a little, would you please consider leaving a rating and review?
Finally, if you haven't done so already, please subscribe to the podcast, so that you don't miss another episode. It's a seamless way to stay informed and up-to-date on digital marketing.
Have any topic ideas you'd like to learn more about or have feedback from this episode?
Send an email to podcast@araxam.com
Subscribe
Apple, Spotify, iHeart, Stitcher, Audible or whatever podcast platform you prefer.
Recommended articles you may enjoy: