The articles below are a recap of what received the most engagement from my personal Twitter stream. I share a ton of social media and marketing news daily, and these are the articles that generated the most interest this past week.
This week we learned more about the shift in LinkedIn's platform, which enhanced its existing professional network to add online training courses, ProFinder service and publishing capabilities; new data revealed that users are too emotional over Facebook's reactions with only about 3% of users sharing a 'reaction.' Entrepreneurs are always look for low-cost strategies to expand their business and I introduce you to 4 strategies. Additionally, learn the simple edits to improve your social media content, a checklist for the perfect blog post and 5 trends for small business social media use.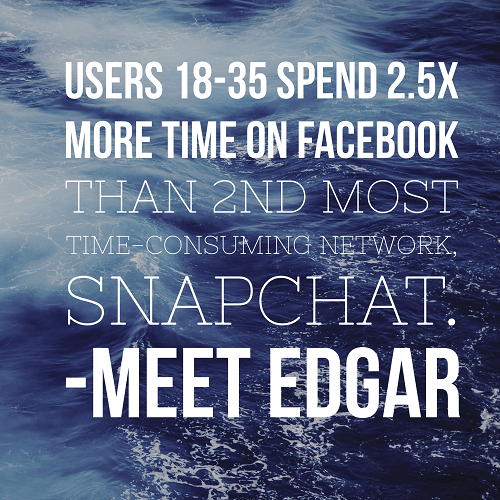 To read the full story, click the headline of each article.
By John Nemo
Inc
More than a decade after its humble beginnings, LinkedIn has become the unchallenged — and dominant — social network for professionals worldwide.
With 433 million members in 200+ countries, and with two new members joining every second, LinkedIn has become a sales and marketing powerhouse for B2B-themed interactions that remains unrivaled online.
No longer just a "jobs" site.
Sure, you can still find a job or hire employees using LinkedIn, and indeed a large part of its revenue still comes from paid recruiting and job posting services.
But if you still think LinkedIn is little more than a glorified version of an online job board, you haven't been paying close enough attention.
Listen to LinkedIn's stated goal from 2014: "Beginning the next decade of LinkedIn, we sought to create a map of the digital economy, its participants, and every facet of opportunity linking these nodes together."
The key here is the phrase "every facet of opportunity."
As you're about to see, LinkedIn is spending billions of dollars to get its hands into seemingly "every facet of opportunity" that exists in the business world right now.
eMarketer
Facebook launched its Reactions feature—an extension of the "like" button—in February, giving users more options to express their feelings instead of simply liking a post. Yet this feature is hardly being used.
quintly analyzed 130,000 Facebook posts worldwide from pages with a high number of followers, including brands, celebrities, politicians and sports.
The lion's share (97.0% ) of Facebook post reactions consist of "likes." In fact, Facebook's Reactions—which include emojis such as angry, sad, love or wow—only make up a 3% share of reactions.
By Adam Hutchinson
Socedo
1. Failure is bad.
Nope. Alison Levine, author of On the Edge, has scaled the highest peak on every continent. The first time she attempted Everest, she had to turn around right before reaching the summit. Instead of being discouraged, she was motivated by how far she had gone and even tried again eight years later with a better understanding of her own limits.
As marketers, even failed campaigns should give us insights into who our customers are and what they want.
2. Lead scoring is simple.
Nope. There are about as many lead scoring models as there are companies doing lead scoring. Ask any marketer and they'll tell you that no one feels like their model is perfect. The first step to any effective model is the amount and accuracy of data in your system of record.
At Summit, Marketo announced Project Orion, which will be able to catalogue 10 billion activities every day in their platform. We're extremely excited at Socedo about this project because this means that brands will be able to consume the wealth of real-time, social media data.
3. Content marketing is about volume.
Nope. Content marketing is about quality. Ann Handley, Chief Content Officer at MarketingProfs has been advocating for better content for years. In her session "Good Content vs Good Enough Content," she underscored the importance of telling stories from a unique point of view to attract the customers you actually want.
By Scott Langdon
Entrepreneur
Let's be real. Marketing can get expensive. With such a strong emphasis on digital marketing, it can seem like the only way to be successful is through buying ads or paying for SEO. While both of those are very popular and useful ways to market a business, there are also many marketing strategies that come at a low cost, if not for free. These four low cost marketing strategies create organic traffic and exposure for your business, and they all place an emphasis on the most important factor of marketing: the people you're targeting.
1. Network
Networking is one of the most effective marketing strategies that everyone has access to, and there are plenty of ways to do it. First and foremost, LinkedIn is a platform entirely devoted to networking. As a rule of thumb, you should be adding everyone you shake hands with or speak with, including customers, similar business, and more. In building a personal brand through LinkedIn, you can promote your business brand. To make networking even easier, you can make a group page for your business, or join a local business group and participate with the existing members and audience to boost the exposure of your business.
LinkedIn is far from being the only way to network. Networking is a mindset and an approach that prioritizes people rather than positions and businesses. In putting people first, you can determine who matters most that you need to get to know and what you can do for them. Then you can market your business to a broader audience in a less obvious, more effective manner. The best part about networking is that you can essentially do this anywhere, at any time, with anyone. Is there a local business association that holds meetings? Join it. A chapter of a marketing association in your city? Join that, too. Start utilizing any and every opportunity that brings you in contact with new people.
By Ash Read
Buffer
As marketers, writers and crafters, we spend hours on bringing our content ideas to life and after all that effort, want our content to be seen.
Writing powerful social media copy to grab people's eyes and win their hearts is a challenge, though. And often, when our content isn't breaking through the noise we can fix it with a few slight edits and tweaks.
Editing content and copy is a key part of the creative process but is often overlooked. In this post, I'd love to share 11 editing tips and tricks to help you take your social media content to the next level.
Ready to jump in?
Here we go…
By John Jantsch
Duct Tape Marketing
You work hard to create content – sometimes on the fly in the midst of the raging storm that is entrepreneurialism.
In the rush to get the thing out though you can diminish its impact through oversight and sloppiness. You might even do your brand more harm than good. And then all that hard work has less payoff.
Use this sixteen-point checklist as a guide to help establish a pre-publish blog post/page routine so you can hit publish with incredible confidence.
Heidi Cohen
Until now small businesses have been at the cutting edge of social media marketing use.
In 2007, the Inc. 500 outpaced the Fortune 500 in their use of social media according to UMass Dartmouth research.
This makes sense.
Social media leveled the marketing playing field for small businesses. They spent time not dollars to find opportunities these new platforms presented.
Since then, social media adoption for marketing objectives has increased across businesses as platforms evolve and mature.
Concurrently, larger companies have integrated social media into their marketing plans. For them the cost of professionally supported social media activity and related advertising remains low compared to the alternatives.
Result:
While social media yields increased exposure and branding, small businesses remain challenged to allocate sufficient resources to remain competitive on social media and to track related ROI.
Here are 5 key trends for 2016 small business social media use. They're based on UMass Dartmouth's 2015 Inc. 500 research findings.
How can your resource limited small business use social media?