Estimated reading time: 7 minutes
Google's User-Tracking Crackdown Has Advertisers Bracing for Change, Amazon in talks to carry exclusive NFL games on Prime Video, Taco Bell owner Yum Brands buys A.I. business to improve marketing and Google My Business report shows how people found your business.
Google's User-Tracking Crackdown Has Advertisers Bracing for Change
By Keach Hagey and Alexandra Bruell
https://www.wsj.com/articles/googles-user-tracking-crackdown-has-advertisers-bracing-for-change-11614819326
A move by Google to rein in the tracking of web users drew mixed reviews in the ad world, with some executives expressing cautious optimism the change will be good for consumers and others worrying it will increase the tech giant's industry stranglehold.
The Alphabet Inc . company announced Wednesday that its ad tools would no longer support individual tracking of users across websites starting in 2022. Taken with a similar announcement last year that Google plans to stop supporting a key tool for such tracking, called third-party cookies, the moves represent a major shift from the largest player in digital advertising, an industry where many companies rely on tracking and targeting users.
Advertisers use data harvested from people's browsing across the web to figure out whom to serve an ad to, and whether that person then went on to buy the advertised product. After Google's change, they won't be able to get as detailed a picture of either.
"In a way, you are losing the ability to track and measure behavior as we have been accustomed to at this point," said George Popstefanov, chief executive of digital ad agency PMG. However, he supports the change, which he believes is better for consumers. "I think our ability to track and measure is going to change, but I don't think it's going to be worse," he said.
Scott Hagedorn, North America chief executive of Omnicom Media Group, a collection of media agencies, said the Google privacy change is part of an inexorable trend the company had long been preparing for. "We've been planning for it for 10 years," he said, describing the change as seismic.
Amazon in talks to carry exclusive NFL games on Prime Video
By Alexandra Steigrad
https://nypost.com/2021/03/04/amazon-in-talks-to-carry-exclusive-nfl-games-on-prime-video/
The New York Post reported that the National Football League is reportedly nearing signing new broadcasting rights deals with media partners that could see Amazon carry many games exclusively and TV networks pay as much as double their current rate.
New agreements could be in place as early as next week, The Wall Street Journal said, citing anonymous sources. The TV deals for the league's Sunday and Monday franchises with Fox, CBS, NBC and ESPN are likely to run for as long as 11 years, the report said.
ESPN's deal is likely to go into effect after the 2021-22 season while the Fox, CBS and NBC agreements would kick in after the 2022-23 season.
The Post reported in December that Amazon was a frontrunner for the Thursday night package, and that overall, the NFL is expected to amass more than $100 billion for all its TV rights deals with its partners.
A deal with Amazon would result in a significant number of Thursday night games exclusively on its Prime Video platform and represent the league's biggest move into streaming, the report said. Those games wouldn't be available on traditional TV outside of the local markets of the two teams playing.
If Amazon's deal is completed, it wouldn't take effect until after the 2022 season, when Fox's current pact for Thursday night football expires. Fox is now paying $660 million a season for that package, The Journal said, adding that Amazon's deal could reach $1 billion.
Taco Bell owner Yum Brands buys A.I. business to improve marketing
By Amelia Lucas
https://www.msn.com/en-us/news/other/taco-bell-owner-yum-brands-buys-a-i-business-to-improve-marketing/ar-BB1e9F0H
MSN is reporting that Yum Brands, parent company of Taco Bell, Kentucky Fried Chicken, Pizza Hut and The Habit Burger Grill, announced last week that it has bought Kvantum, a company that uses artificial intelligence for consumer insights and marketing performance analytics.
The Taco Bell owner plans to use the acquisition to optimize its marketing spending, giving it a leg up on fast-food rivals. In the last decade, deal-making in the restaurant industry has expanded from adding more portfolio brands to purchasing technology that can drive sales growth for the buyer.
Several of Yum's international markets have already worked with the U.S.-based Kvantum, which was founded in 2012.
"Kvantum is an innovator in data analytics and marketing optimization and has a proven track record of delivering significant value to several of our international markets by enabling data-driven marketing decisions to increase sales and better leverage media budgets," Yum Chief Digital and Technology Officer Clay Johnson said in a statement.
In 2015, Yum acquired Collider Lab, a consulting firm that hires sociologists and anthropologists to provide culture-based consumer insights. Yum plans to combine the newly acquired machine learning approach with Collider Lab's data.
The Kvantum business unit will still consult with clients outside the restaurant industry once it's part of Yum. The deal is expected to close at the end of the first quarter, subject to standard closing conditions. Financial terms of the acquisition were not disclosed.
Google My Business report shows how people found your business
By Barry Schwartz
https://searchengineland.com/google-my-business-people-who-viewed-your-business-report-346632
Barry Schwartz of Search Engine Land reported that Google My Business has upgraded the new performance report, which was an upgrade from the Insights report, to add a section for people who viewed your business profile. This new section shows you how people found your local listing, either on desktop or mobile and either through Google Search or Google Maps.
To see what the report looks like, you can access the report by logging into Google My Business, clicking on your business, and selecting the Insights tab on the left. Then you can access the new performance reports at the top of that page. Once you are in there, if you scroll down, there is a section that shows "how people discovered you."
As you can see, the "people who viewed your business profile" section on the left gives you a breakdown of who viewed your profile on Google Search vs Google Maps and then by desktop device or mobile device.
The right hand side data is query data, similar to what Google showed in the old insights report.
I should note, this report for platform and device breakdown rolled out as a beta in late January. This was shortly after Google launched the other metrics in early January.
New help document. Google has updated the help document to add a section for the "users who viewed your profile" section. The section explains it is the "number of unique visitors to your profile. A user can be counted a limited number of times if they visit your Business Profile on multiple devices and platforms such as desktop or mobile and Google Maps or Google Search. Per breakdown device and platform, a user can only be counted once a day. Multiple daily visits aren't counted."
There are some caveats Google pointed out:
Since this metric represents the number of unique users, it may be lower than the number of views you find on Google My Business and in email notifications.
Since the metric focuses on views of the Business Profile, as opposed to overall views of the Business on Google, it may also be lower than the number of views you find on Google My Business and in email notifications.
Why we care. This data gives us even more insight into how customers and users find our or our customer's businesses. The more insights and analytics we can get from Google, the more informed we can be when helping our customers and closing new deals and making more revenue.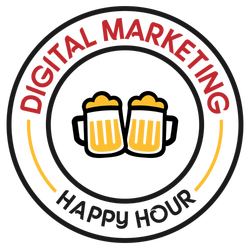 If you feel like you learned something of value or maybe laughed a little, would you please consider leaving a rating and review?
Finally, if you haven't done so already, please subscribe to the podcast, so that you don't miss another episode. It's a seamless way to stay informed and up-to-date on digital marketing.
Have any topic ideas you'd like to learn more about or have feedback from this episode?
Send an email to podcast@araxam.com
Subscribe
Apple, Spotify, iHeart, Stitcher, Audible or whatever podcast platform you prefer.
Recommended articles you may enjoy: