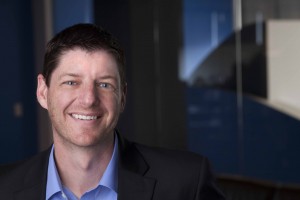 Estimated reading time: 4 minutes
In February 2004, Paul Roetzer came to a life-changing realization – the marketing-agency model was broken and had been for years.  Having spent the previous six years as a consultant and vice president at a traditional public relations agency, he could see it first-hand.  Billable hours were inefficient at best, there was no innovation within the industry, training and education were stagnant, and standard measurement systems had no real connection to bottom-line results.  Paul became obsessed with evolving the marketing agency model and in November 2005, he launched PR 20/20.
PR 20/20 is a Cleveland-based inbound marketing agency, specializing in public relations, content marketing, search marketing and social media where Paul serves as founder and CEO. Additionally, he authored two excellent books.
The Marketing Agency Blueprint serves as a guide on how to build a marketing agency for the digital age. It demonstrates how to generate more qualified leads, structure a successful team, win clients, and generate greater results and value for those clients.
The Marketing Performance Blueprint is an actionable and innovative guide that takes a scientific approach to marketing. If focuses on building performance-driven organizations with an eye toward the marketing industry's rapid evolution, focusing on the processes, technologies, and strategies that are redefining the marketing environment.
Between running a company, writing books, and speaking at conferences across the country, Paul's a very busy man. I was ecstatic to have the opportunity to connect with Paul via e-mail for a brief Q&A.
In many ways, the marketing field has gotten more competitive and small-to-medium sized businesses (SMBs) are now able to compete with the bigger players in ways they only previously dreamed of. However, there are still some major gaps. What do you see as the biggest challenge facing SMBs on the marketing front?
Paul Roetzer: Getting the right people and technology in place are critical for SMBs to achieve their growth potential. It can be a daunting task for SMB leaders to confidently choose core marketing technology solutions, such as customer relationship management (CRM), website content management system (CMS), marketing automation, and email marketing. However, these tools are essential to building an efficient and integrated marketing engine.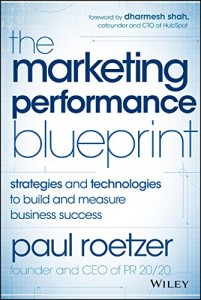 In your book The Marketing Performance Blueprint, you mention the depth of marketing talent being a challenge facing all businesses. It seems that institutions of higher education won't be meeting this need any time soon, still choosing to focus on MarCom programs. However, there are new ways to learn, such as the HubSpot Inbound Certified Marketing courses and Google Analytics Academy. Do you see this improving over time or will the gap continue to widen?
I believe universities will continue to offer more digital marketing learning opportunities, but businesses can't wait around for high education to catch up. The onus to train and develop modern marketing teams falls on business leaders and HR.
Marketing technology has come a LONG way and there are many new tools available. As an industry expert and CEO of a company, what are your pain points in MarTech?
Redundancy is the biggest pain point I see when evaluating marketing technology. With thousands of martech products on the market and innovations emerging daily, there's a lot of feature crossover within the industry. It's important to avoid inefficiencies and sunken resources resulting from too many solutions providing similar functionality and value.
I really want to thank Paul Roetzer for taking the time to answer my questions. If you're interested in learning more pick up a copy of Paul's books (links below). Additionally, you can catch Paul speaking at conferences across the country from Inbound to SXSW.
Recommended articles you may enjoy: